The J.Crew Collection Inky Floral Top was the first item that caught my eye during the latest J.Crew early fall rollout. I was immediately drawn to the print, loving the realistic but still artistic floral look of the print. The other item in available in this print are the Collection Inky Floral Pants. I love the print in the pants but figured that I may get more use out of a blouse.
I also like the blouse because it would pair with both navy and black. I ordered this blouse in a size 12 which is the larger of my two J.Crew blouse sizes. I have found most Collection items to run on the smaller side.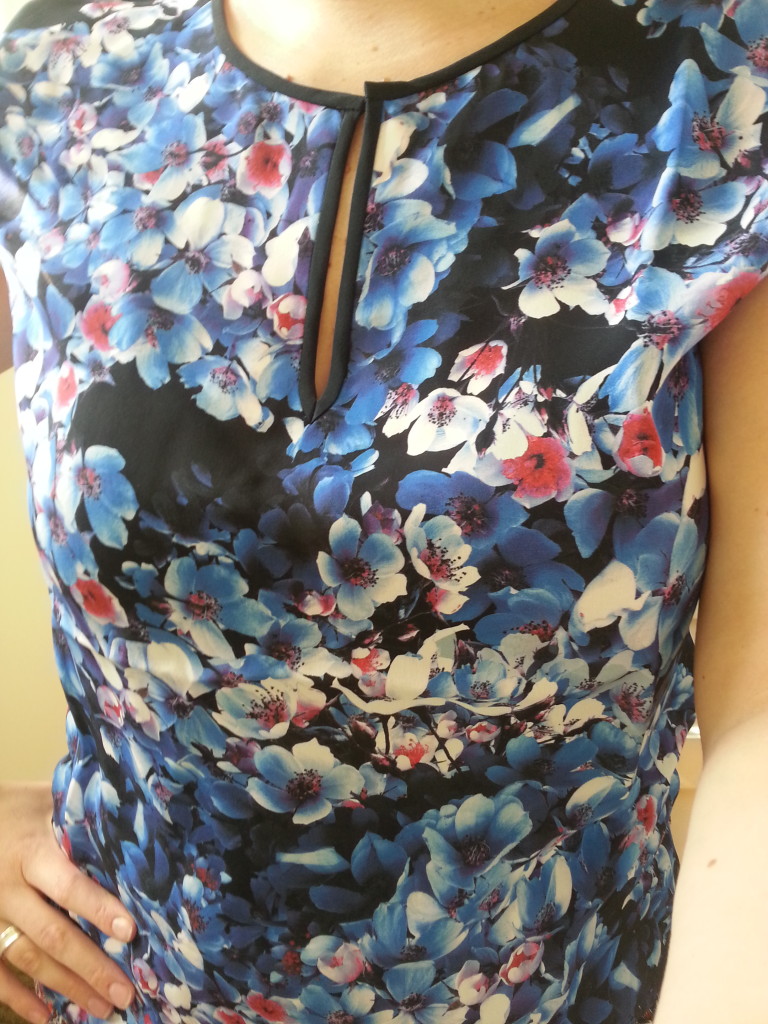 As you can see, the size 12 was a perfect fit. The hem is longer in the back than the front. The material seemed sheer when I was looking at it out of the package but once I put it on, it does not require a tank underneath. It is a chiffon silk, and while it seemed pretty flimsy at first, once I put it on it appeared to be more substantial. I would definitely be wary of snagging, as I've had that issue with other blouses, and I could see where a necklace would snag the silk. Speaking of necklaces, this is one of those tops that I'm not really sure will work with a necklace. I tried it on with a multi-strand set of pearls (and for some reason deleted the photo) and it was awkward looking with the necklace. This might just be one of those tops that doesn't require a necklace but a good bracelet stack (many thanks to Shoppingcelle on Instagram for suggesting that!)
Honestly, my biggest gripe about this blouse is the black patch right in the chest area of the blouse. If you look at the website photo, it shows the black spot in a different place, so perhaps it's just this blouse. It just looks off somehow especially since it's right in the bust area.
That being said, this is one of those blouses that will instantly dress up a basic black or navy suit. The print is different and interesting. I would have loved to see it on a pencil skirt, but for now I'll take the blouse.
So, what do you think? Have you tried this blouse? Any other Collection items you have your eye on?
Would love to know what you think and thanks for visiting!